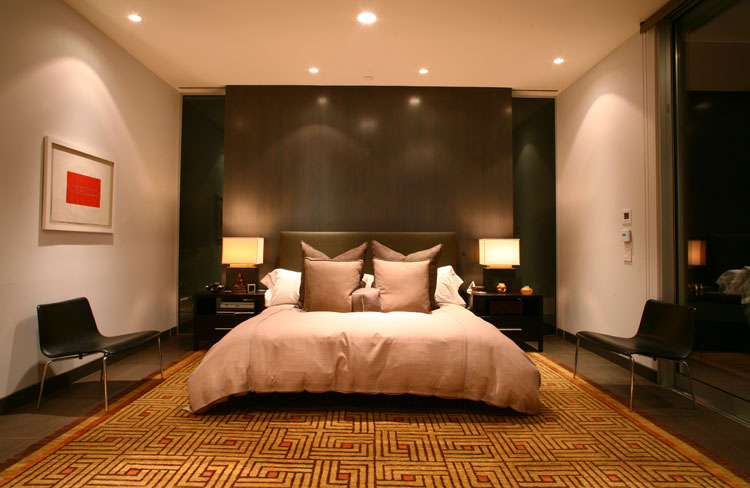 6 Bed / 5 ½ Bath / 5,200 Sqft.
Hal Levitt Re-Defined
This sprawling hillside gated estate is seductive and sleek both inside and out. Originally designed by renowned, mid-century modernist Hal Levitt, transparent, glass-walled rooms are fully exposed to breathtaking views. Levitt's original trademark clean lines and composed spaces are not just preserved, but accentuated with exquisite new finishes. Chocolate Italian porcelain tile, Cohiba granite from Brazil, and Calacata marble from Italy, add allure to this 4 BR/ 3.5 Bath home.
Bask in the warmth of five fireplaces and immerse yourself in the home's state-of-the-art technology. Enjoy a revitalizing soak in the salt water pool/ spa, followed with a visit to the spa room with its intimate two-person shower, a luxurious whirlpool tub and steam room. Once you are refreshed, eat al fresco in a heated outdoor BBQ and dining area.
This home also offers intimate walkways that meander through approximately 1.5 tranquil acres. A path leads to a U.S. Open tennis court that can be lit for evening games. More trails wind through the avocado and fruit tree orchard, as well as the serene Japanese hillside landscaping and a peaceful meditation garden. Eventually, the path leads to a spacious 2 BR/2 Bath guesthouse. These stylish accommodations include a large deck and private spa.